The moving company in Malaga
We take care of everything so that your move is a vacation day.
Mudanzas, Transportes y Guardamuebles para Málaga Capital y Provincia. Profesionales con Experiencia muy Serios y Formales.
Our Services
Removals and Portes in Malaga, Andalusia and all of Spain. We carry out international removals. Removals in Malaga, Costa del Sol, Marbella, Fuengirola, Torremolinos, Mijas, Antequera, Axarquia and Guadalhorce valleys, etc
Nos desplazamos a cualquier punto de España.

Removals of individuals, offices, commercial premises, etc.
"Your things don't weigh if we carry them." Save time! We carry out any type of move, nationally and internationally.

Storage rooms and furniture storage.
More than 1000 m2 of individual containers (container system) available in Malaga Capital, 24 hours a day.

Transport of machinery and equipment.
We carry out transfers of large volume or weight elements such as pianos, machinery, etc

Container service.
Transfer of furniture to any country through maritime container transport.

Rubble bins and small repairs
We offer rubbish bin service. We also do small repairs and paint touch-ups.

Water tanks at home.
We have a water transport service to inaccessible areas or farms, for filling tanks.
More than 30 years of experience
We have been in the sector for 30 years, we have a lot of experience at work, which guarantees a professional job.
Fast and efficient work
With so many years of experience, we have learned to be fast and efficient in our work.
At your disposal 24/7
You can contact us at any time and we will solve all your doubts.
So you don't have to worry about anything, we move from Málaga to Everywhere in the world
Mudanzas Cárdenas®
We carry out each job with special care for your belongings, undertaking the transfers between the different locations with full guarantee, doing it with solvency and efficiency
We take care of everything so that your move is a holyday
In addition to carrying out the removals and transport of your furniture and belongings with full guarantees, our comprehensive removals and transport service in Malaga will take care of attending to and resolving all aspects related to your move, thanks to our qualified staff specialized in removals, and to the equipment and specific material for removals and freight that we have, including everything necessary for the management of packaging, assembly and disassembly of furniture, etc.

You have doubts?
If we have not resolved your question, contact us directly and we will offer you personalized attention.
Do I have to take care of the packaging of the objects?
There's no need. We have professional packaging material, and we will take care of taking your belongings perfectly protected.
Do you have a furniture storage service?
Yes, we can provide this service with the storage rooms and furniture storage that we have. Request a budget without commitment.
I live in a flat without an elevator. Would the budget be more expensive?
Not necessarily. At Mudanzas Cárdenas we have a forklift with a reach of 7 floors, enough for most removals.
Mudanzas Málaga José L. Cárdenas recientemente nos organizo y realizó la mudanza de mi madre:,todo genial y súper organizado. Buen precio. Muy formales .
Totalmente recomendable.
He quedado encantada con el servicio prestado. Todo muy ordenado, todo empaquetado con mucho cuidado. La atención al cliente excelente, resolución de todas las dudas y consultas. Sólo decir que volvería a repetir, recomiendo al 100%.
Acabamos de hacer una mudanza con esta empresa desde Málaga hasta Alhaurín de la Torre, y solo puedo decir que el servicio y el trato ha sido excelente. Muy profesionales y buen trato en todo momento. Todo perfecto. Sin duda la recomiendo y contaré con ellos para la próxima.
Removals professional team in Málaga
Mudanzas Cárdenas.
A benchmark in the moving industry
So you don't have to worry about anything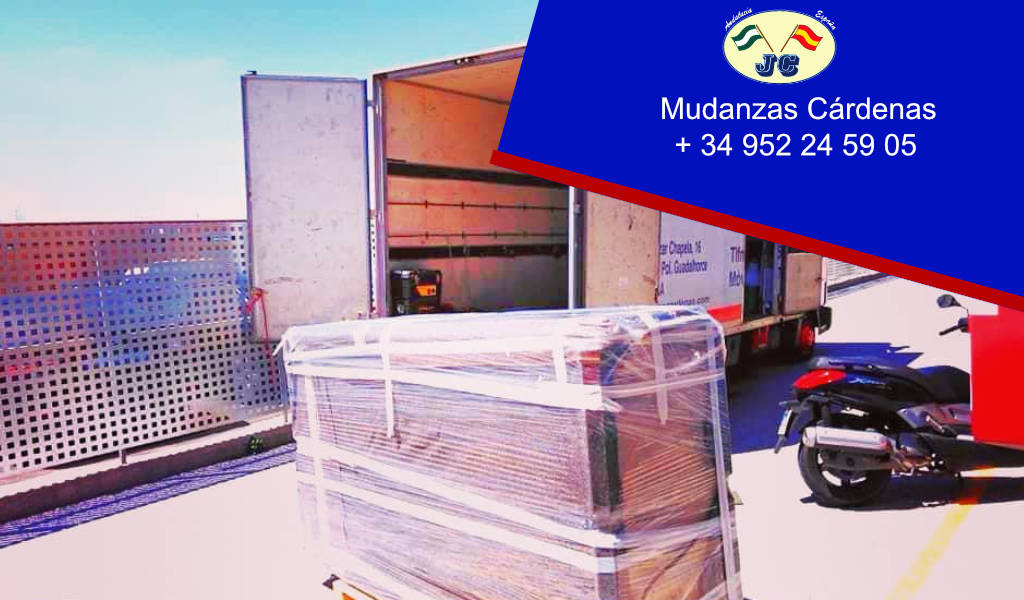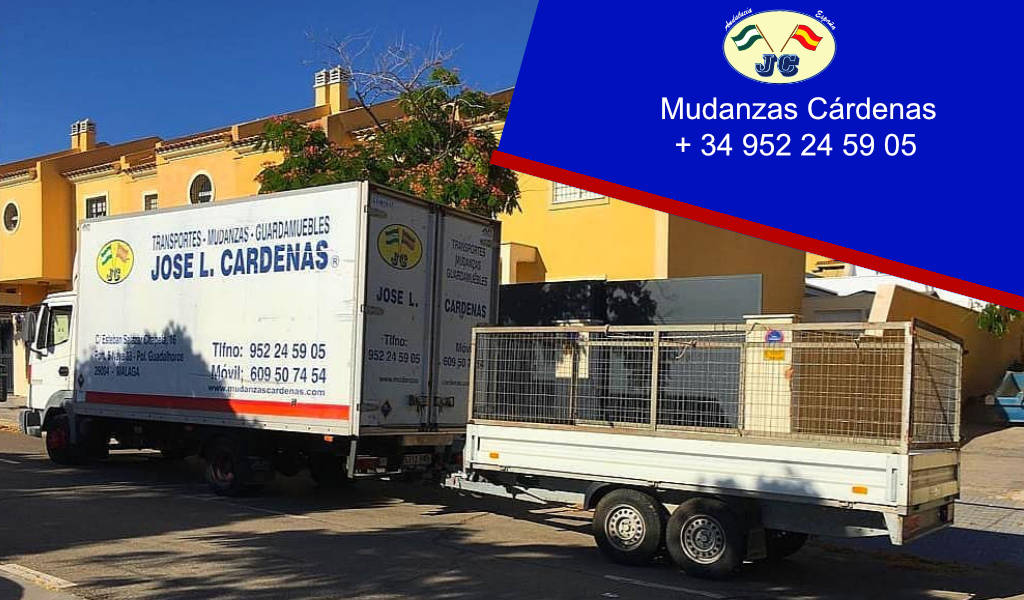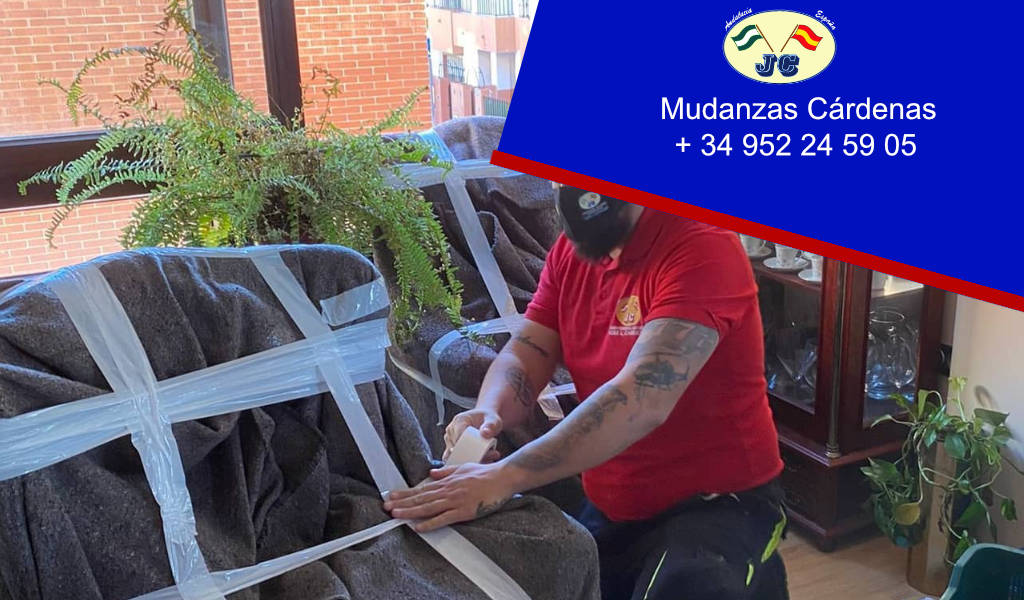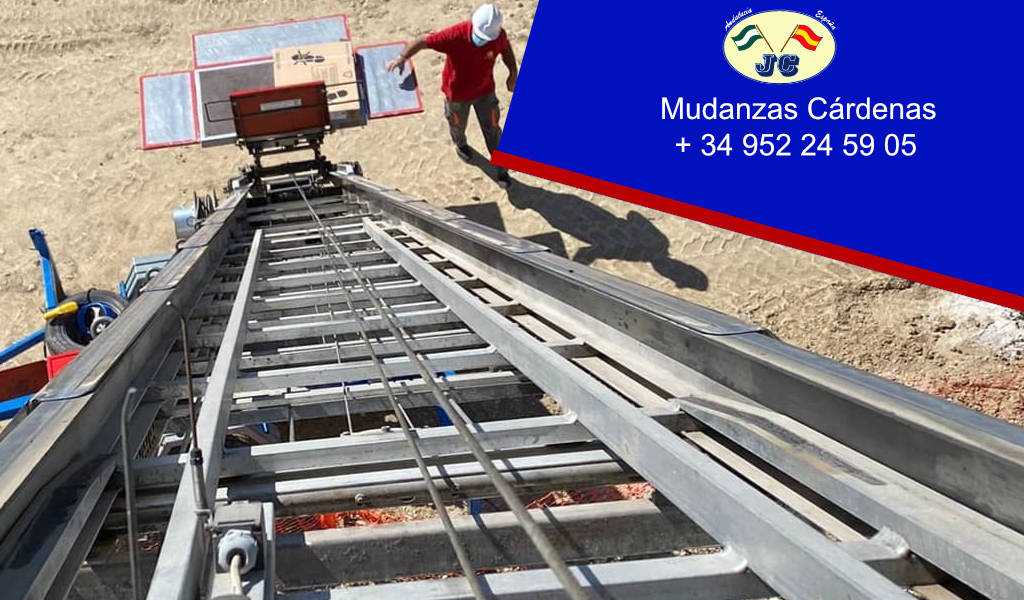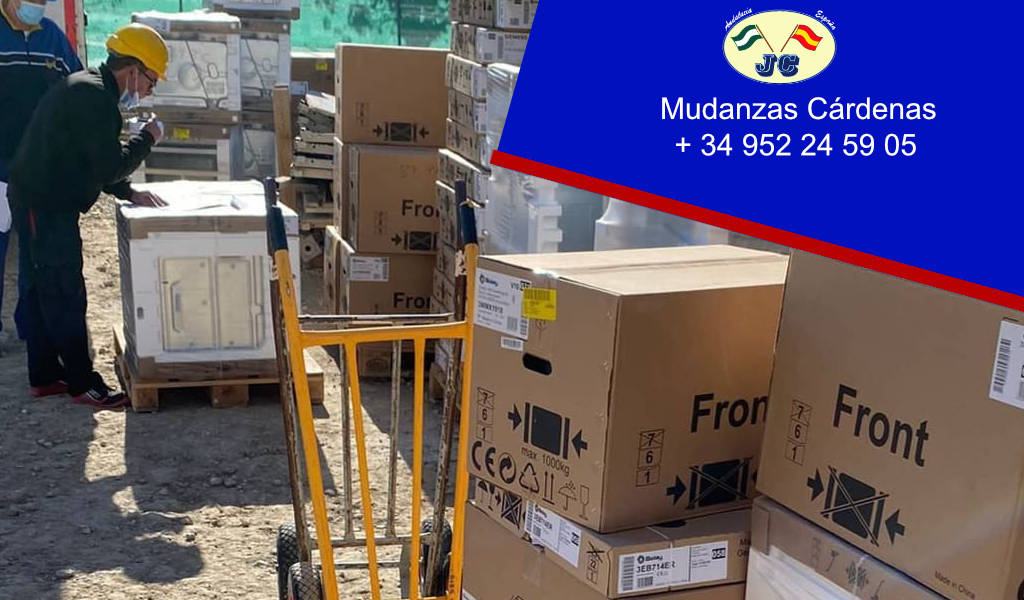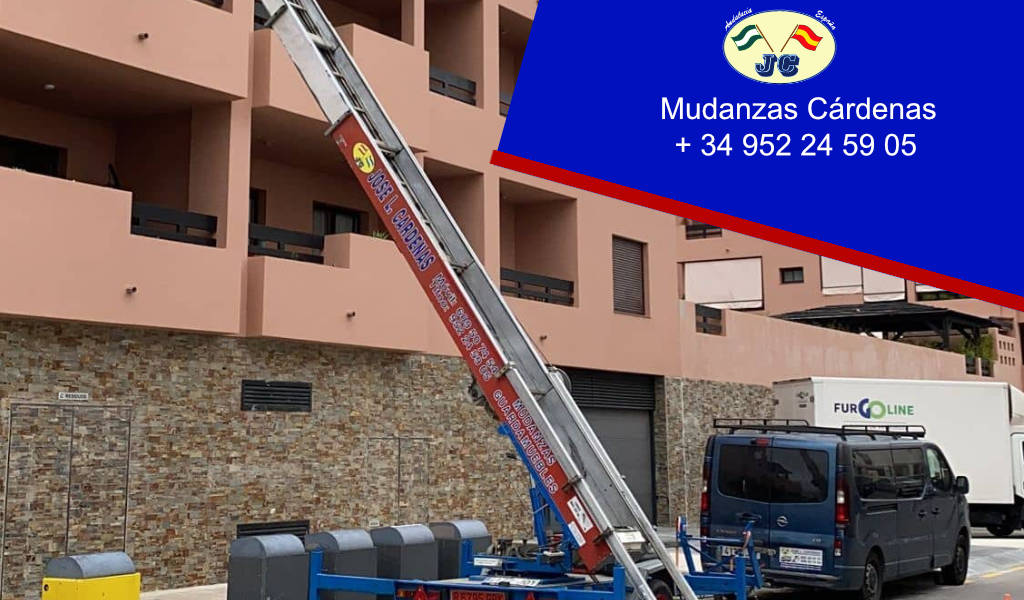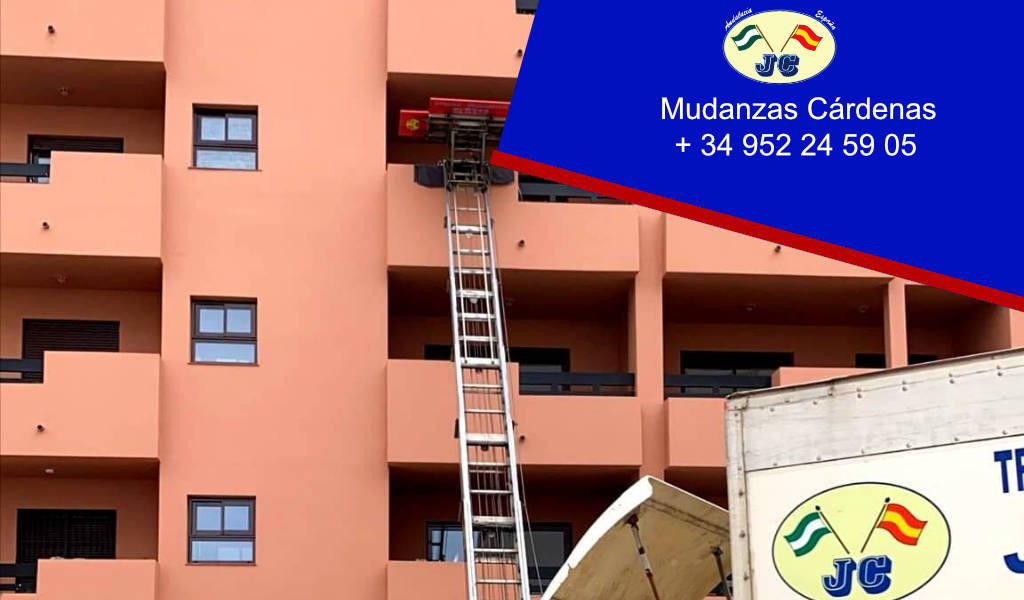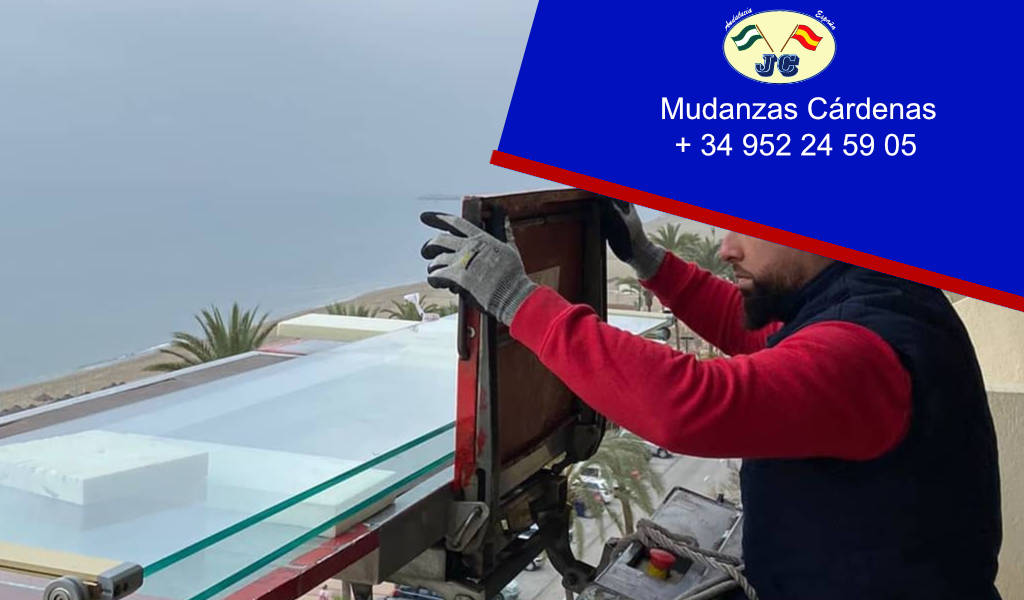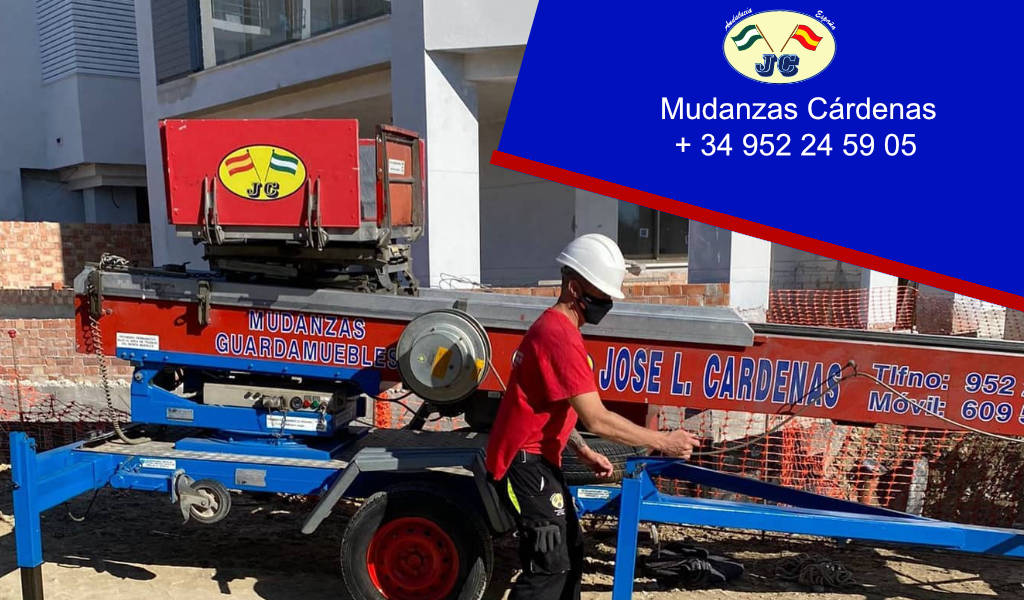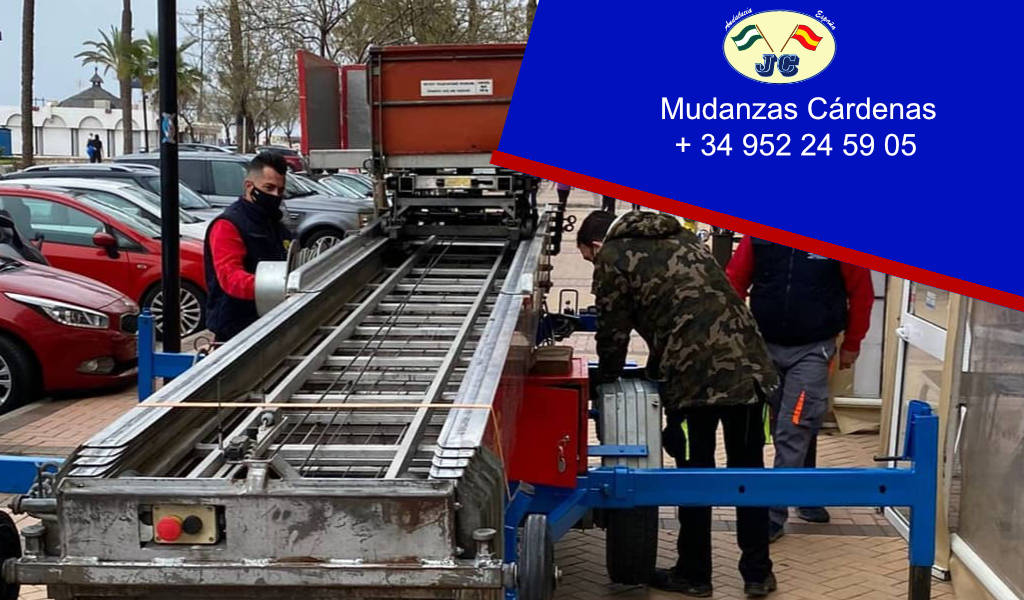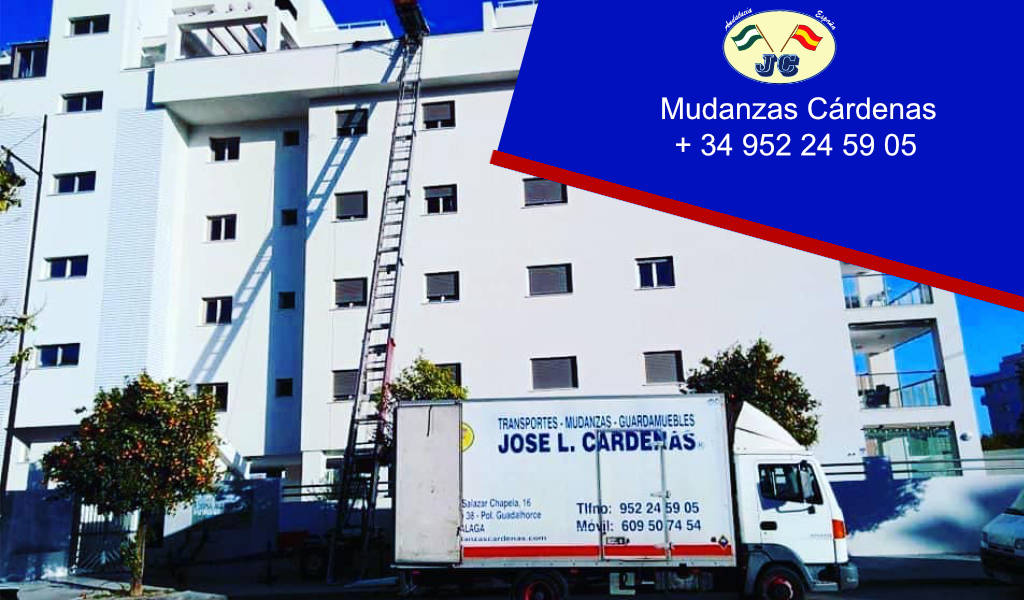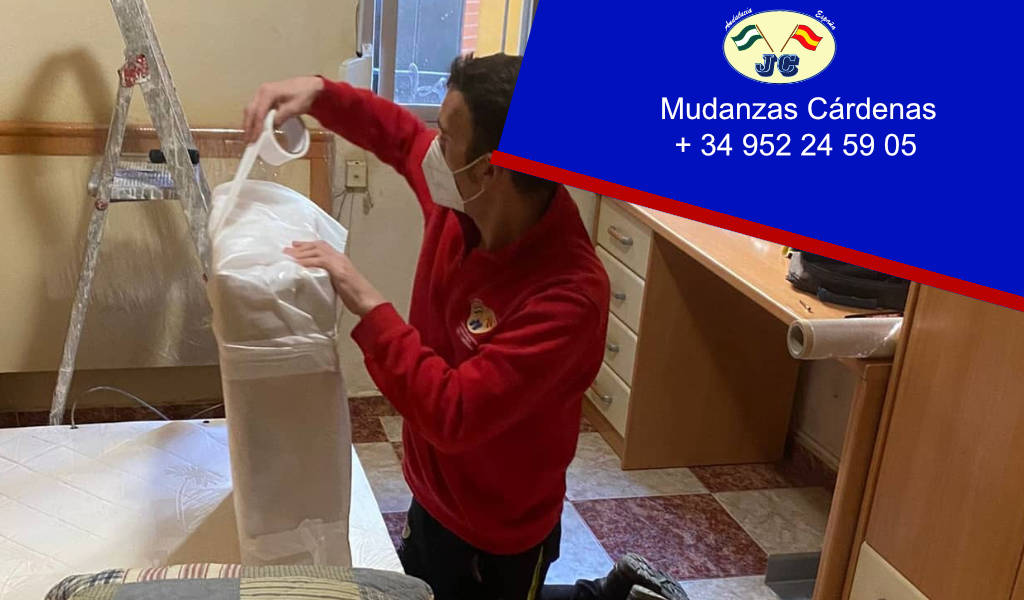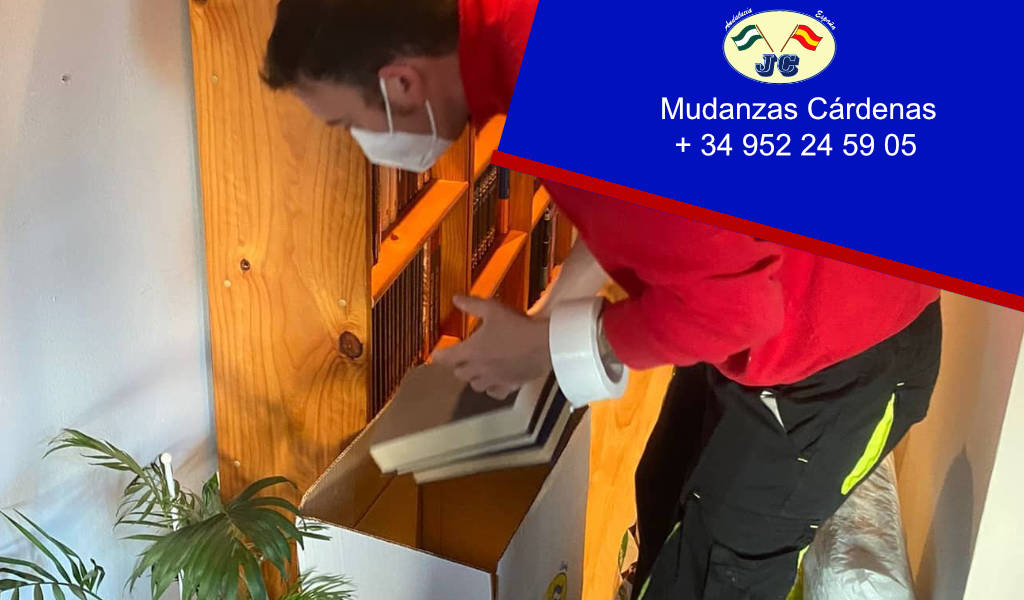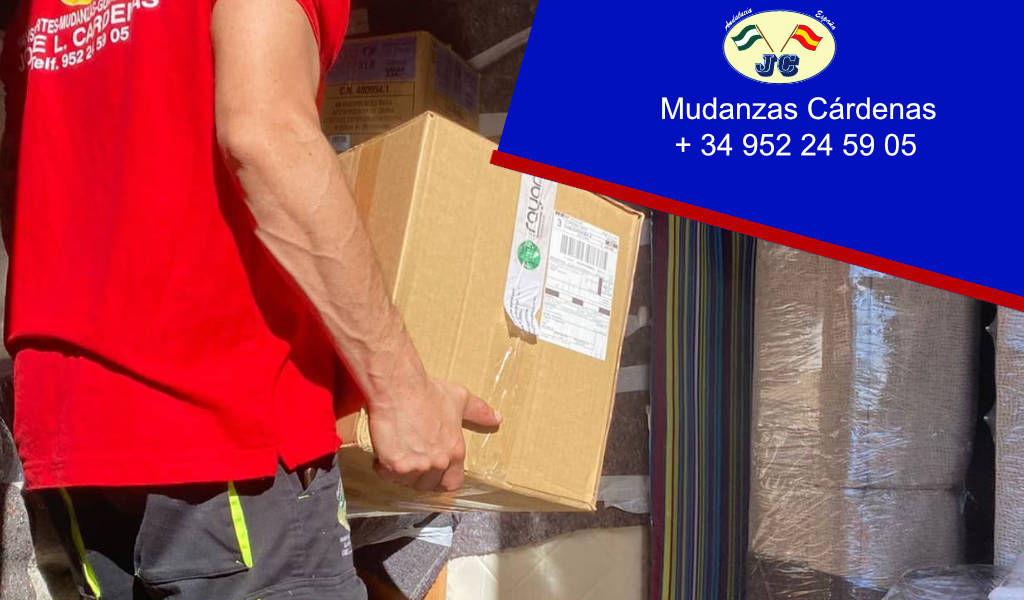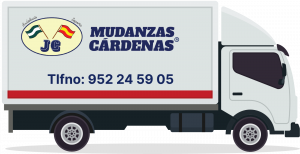 Where we are
C/Esteban Salazar Chapela, 16, Nave, 37, Portón 5 29004 Málaga
Contact us
Fill in and send the following contact form, tell us what you need and we will provide you with a budget and detailed information without commitment.
RESPONSABLE del fichero: José López Cárdenas. FINALIDAD resolver las dudas planteadas. La LEGITIMACIÓN es gracias a tu consentimiento. DESTINATARIOS: tus datos se encuentran alojados en mi plataforma de hosting de Gamma Internet. Podrás ejercer Tus Derechos de Acceso, Rectificación, Limitación o Suprimir tus datos enviando un email a 
info@mudanzascardenas.com.com
 o ante la Autoridad de Control. Encontrarás más información en nuestra política de privacidad